---
Sheffield Removals Provides the Best Service for Office Removals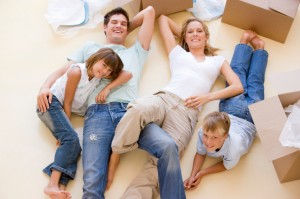 Moving a small office or a whole corporate division to a new location is a very hard task in both cases. Proper planning well ahead of time is mandatory if you are looking for a relocation executed in the most effective manner. There are so many aspects to be considered when a commercial move is coming up that it is almost impossible for some things not to be missed if there is no professional help involved. That is why, our office removals Sheffield division is here to assist you in anything related to your office relocation by providing you the best services on the market.
We know that unlike a house removal, speed and timing are of the highest importance for any office relocation. Moreover, every wasted moment could reflect very negatively on the business, no matter its size, so speed and timing are of the highest importance. If we add the physical aspect of all the work that needs to be done, from transporting all the equipment and furniture to any other items you are going to move, you can imagine the amount of work you have to handle. However, you do not need to worry about any of that if you let the specialists from our moving office Sheffield department facilitate your business relocation.

Our removal company is based in Sheffield, but we are capable of providing commercial and office moving services both nationwide and abroad. We are perfectly aware that no business relocation is limited to just loading all the property in boxes and onto lorries, but it takes some very detailed planning, as well as perfect organisation of the process to ensure that the result is a smooth and hassle-free move. Only a professional moving company, such as Sheffield office removals, specializing in any type of office relocation can deliver the service that will assure you no interruptions to your business. Preparation, time and skill are the essential components making a business move a successful one and we can always offer them to you.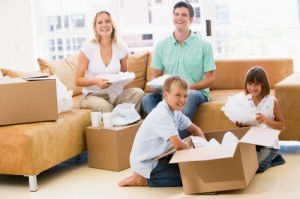 Our office movers Sheffield are well-trained in the logistics and handling of commercial and business removals, so by choosing us, you can rely on experts who will always ensure that your relocation is undertaken to the highest standards that you expect. Anyone from our friendly crew will always be happy to give you good advice and help you in solving any confusing situation. Everything that our Sheffield office movers do is directed towards simplifying your office relocation and making it as efficient as possible. We use special furniture covers for the office furniture requiring extra protection, so that it is certain that your office equipment will be well secured during transit. Special precautions will be taken for the other furniture items and office equipment as well.

By hiring Sheffield office removals to arrange and execute your commercial or office move, you will not need to deal with anything else besides overseeing the process of your relocation and instructing our removal crew in how exactly you want everything to be performed. We believe that as well as providing the best service in the removal industry, we offer the most competitive prices on the market. Cost is one of the essential factors you have to consider when choosing the right specialist for your office relocation. And the fastest way to check our transparent price policy is to call us on 020 8746 4372 and receive your free quote now. The consultants working in our call centers are always prompt in providing the answers to any of your questions and in helping you with arranging everything about your commercial or office move. If you have decided that it is worth undertaking a move, then it is worth doing it right. We are the people who can help you out and never let you down.