---
Sheffield Removals will Take Away the Hassle of Packing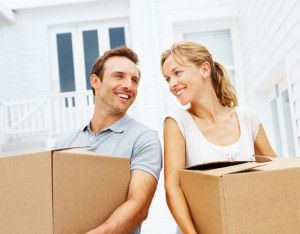 It is probably that as soon as you think about all the stuff you own and the fact that you have to pack it and move it to your new home, you might have a tough time getting started doing anything at all. When relocating, everyone is looking for the most reasonable one-stop solution to pack, secure, transport and store their valuable items. However, are you sure that you have know about all the options for your upcoming move? Do you have plenty of time and money to plan and pack everything on your own?

We at Sheffield Removals hope that you have thought about all the aspects that are part of a home or office removal. Nevertheless, there is no place for worries, even if you did not. We know how tedious and time-consuming the entire process of packing and sorting out all your household items can be. That is why our Sheffield-based removal company provides the full range of packing services and materials and is ready to satisfy any of your moving needs. Our team of specialist packers can be at your disposal quickly because it is our primary goal to offer you the secure support you may need in order to feel calm and confident. By authorizing us to help you with your move, you will see how your hassle of packing will disappear in no time.

In addition to expert packers, we can provide the necessary high-quality packing materials in Sheffield and all the surrounding it areas. Our Packing Sheffield service will supply you with all the necessary things you need to pack and wrap your items. Whether it is cardboard boxes or bubble wrap, wardrobe boxes or wrapping paper, just name it and we will have it delivered upon your request. By taking advantage of our packing services in Sheffield you can be sure that the time wasted searching for suitable removal boxes and shopping for labels, markers, tape and wrapping materials will be eliminated. Furthermore, our best quality removal boxes can be reused, stored or recycled. The cardboard moving boxes we offer are double walled for extra security. So you can be sure that by choosing them, you will secure the safest transportation for your items and valuable belongings, rather than using the boxes you can get from any local supermarket.

As well as the necessary packing materials and moving boxes, perfect for any home move and all office and business moving requirements, we can provide you prompt delivery services, right to your door. Whether it is an individual move or a large corporate relocation abroad, you can count on us for helping you to start it off on the right foot. As soon as we take care of packing, you will see what a hassle-free move is. Therefore, if you want to make your life much easier and save yourself the stress of packing all of your household items, collected throughout the years, just contact us.



You can purchase the lowest priced removal boxes in Sheffield from our company if you do not want to take advantage of the full packaging service we offer and decide to do the packing on your own. We operate throughout the UK and are proud that we are constantly expanding, which is proof that we are one of the most trustworthy companies on the market. Reasonable prices and satisfaction of all your packaging needs is what you receive by hiring us. We certainly possess the knowledge to make your home or office
relocation as successful as it can possibly be. Our skilled costumer representatives are waiting for your call on 020 8746 4372. Waste no time and let us help make all your worries to disappear.
Ring us up on 020 8746 4372 and find out the facts behind our words now.