---

Latest from blog
Which is the Best Moving Method for Your Case?

Are you planning your home relocation? Do you want to save money, time and stress? It is likely that you do, and here is an easy-to-follow guide, which will help you decide what are the moving methods best fitting your situation.

One of...
What client say's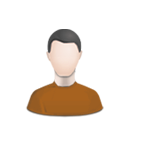 A very special thank you is due to the movers for their stupendous work today. Executing tasks and finishing in a single day seemed challenging yet these blokes made it seem like a breeze! Impeccably timed, well mannered plus plenty of...
Joe Gilbert
Student removals companies rarely actually offer rates that a student could afford in my opinion, but now that I've experienced the excellent service from Sheffield Movers I'll never need to worry about that again! The price, the service and the...
Becky Thornton
Sheffield Movers were amazing when I moved to my new house. I was really excited as it was brand new and a lot of my furniture was new too. The driver and loaders were competent and took great care of moving the tons of boxes and big appliances;...
Julie Henry
I moved last month with Sheffield Removals. I have moved before and do not know how I did not come across this company before or why I did not hire them before because they are excellent. Just the fact that they know what they are doing makes the...
Samantha Butcher
After the services that I had enjoyed in the past I just took it for granted that I would be delivered with the perfect removal service, but couldn't have banked upon what transpired. SheffieldRemovals and their team went above and beyond the...
Ben F.
I'm someone who is concerned with the size of my carbon footprint, so the last thing I want is to do is use a removal company that is bad for the environment. Before agreeing to work with SheffieldRemovals I asked them to talk to me about how they...
Wayne M.
All my family and I wanted for our moving day was for things to run effortlessly and easily. That is precisely what we got with SheffieldRemovals. Their house removals team were first-rate. They worked skilfully and supportively together and got...
Thomas H.
I work from home and while the movers from SheffieldRemovals were busy packing up the kitchen and living room and dismantling our beds, I can assure you that I wasn't disturbed. They worked quietly and efficiently and when they popped their heads...
Ian S.
I wanted a commercial van to collect some business stock so I hired SheffieldRemovals to sort it. The entire event went well, there were no problems I gave them the address and a date and the stock was picked up and delivered to my work premise on...
Shaun Bates
I moved house without needing any removals services, but I did want to find a decent packing service. I came across SheffieldRemovals completely by accident but I read a lot of great reviews about them and so decided to give them a call. First...
Luke L.