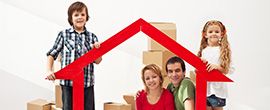 Have you started planning your house removal? If so, it is almost guaranteed that there will be a lot going on around you. You may feel stressed...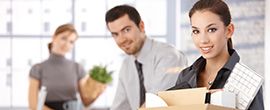 Moving a small office or a whole corporate division to a new location is a very hard task in both cases. Proper planning well ahead of time is...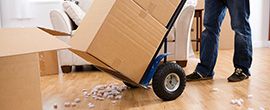 At Sheffield Removals we work 7 days a week to ensure your stress-free and safe move. So, if you are looking for affordable and reliable man and van...
Moving internationally is certainly one of the most difficult undertakings. It doesn't matter whether you are moving to or from Sheffield, nor...
---
You Have a New Home - Sheffield Removals Will Help You Organise Your Move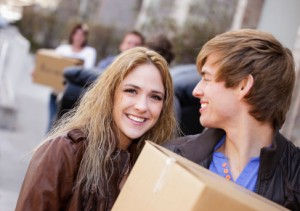 Moving to a new home can be a tough experience – as exciting as it is tedious. Good planning and suitable preparation may turn your house moving experience into a smooth and pleasant one for you and your family. If you wonder what the fastest way to assure your successful removal is, look no further. Our customer representatives will be pleased to answer any questions regarding your upcoming removal. The long list of standard and discounted Removal and Storage services we offer is just one of the things we take pride in. By hiring us, you receive a guarantee for professional performance of everything you want us to do for you.

However, the fastest way to find out whether our removals Sheffield service will not sell you short, but surpass your expectations instead, is to give us a quick call on
and see how all of your worries disappear. A removal of any kind can be quite a stressful experience because we all know how tough it is. Just the mere thought of an upcoming home or office relocation can make you feel stressed for a long time. However, we at Sheffield removals do not want you to put up with any of these negative emotions. Hence, we offer first-rate moving services, not just in Sheffield, but nationwide.

The exhausting processes of planning, packing, transporting and cleaning, are a real challenge for most people today. This is all the more true because your removal is not over the moment you close the door of your old home for a last time. There is another challenge waiting for you – the unpacking and arrangement of your new home. So, even if it seems of no importance what the perfect place to arrange the crystal glasses or the cookware is, consider the details in advance. The last thing you need after the labourious and hard process of moving into your new home, is to deal with such "fundamental" problems.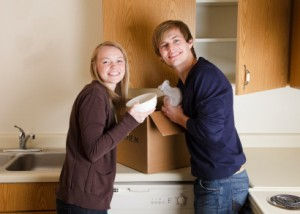 The easiest way to avoid any unnecessary hassles is to keep in mind that you can always trust our professional removal company Sheffield. Every member of our crew is highly qualified and prepared to handle and carry out your removal in the most effective way. Our Sheffield movers will go the extra mile for our customers, to meet and satisfy their requests and offer them the lowest rates on the market.

If you have chosen your new home to be in Sheffield, you will not regret it. Sheffield is an old English town with beautiful architecture, situated in South Yorkshire. In the past, the town was best known as a center of the steel industry. Today, Sheffield is a peaceful city with beautiful parks and cathedrals, and has seen significant economic and cultural renewal. The city has economic stability, provides excellent conditions for sports, education and entertainment and is home to some clean and friendly neighbourhoods. So, if you choose Sheffield for your new place of residence, you will enjoy a clean, safe and beautiful city. Moreover, at our removal company Sheffield, we will contribute the knowledge and skills we possess to make the best out of your relocation.

Are you struggling with the problem of how to organise your moving process? We know that this is the most daunting question due to the millions of different things that come to mind – you may be wondering what to do first. Sheffield moving house is here to give you all the needed answers. First, consider the reasons why you are moving and then decide which services will be most suitable for your situation.

Do you think you can manage to pack all your possessions from the old home and transport them safely to your new place? Everything should be prepared in advance, so it is probably unnecessary to remind you of the golden rule – the sooner you start, the better. In case you do not have enough time to pack your many items, our reliable packers can show you the tricks and tips for how to be most effective with this tedious job. You can use your move as a great opportunity to get rid of all the unnecessary possessions that have piled up through the years. Moreover, we can provide you with any removal boxes and materials, so you will not need to worry about taking extra time to purchase different packing materials and carry them home.

Are you intending to take all your belongings to your new home or would you rather keep them in a secure storage facility until you settle? We offer the most reliable on-site storage rental units in Sheffield, so you will be covered, whether you would like to store your office equipment or household items.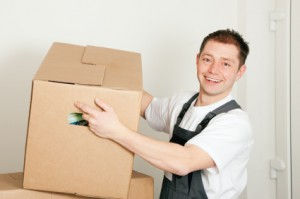 Another removal option you may opt for is Sheffield man and van service. People who need professional help on the moving day often prefer this alternative. The removal will be executed efficiently and quickly, not to mention that the friend, who came over to give you a hand will be happy that you hired our man with a van too.
The wealth of information we offer at our website can give you an idea about all the services we've designed for our customers. Anything you can think of in terms of removals or storage is within our broad range of capabilities. Just let our consultants know what your moving situation is, and they will come up with a great solution in no time.
House removals Sheffield is the moving company that can give you the best advice on how to organise your relocation. Whether you are moving to or from Sheffield, we can guarantee you first-rate services regarding the planning as well as the execution of your move. Our long experience in the removal industry means we keep getting better are are always striving to improve.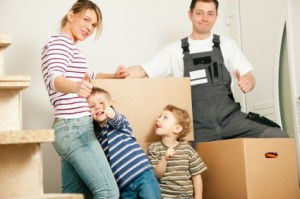 Give us a chance by calling us on
, and we will show you that your move can be an exciting and pleasant experience, setting the right beginning for your new life. We do not want our customers to think of the removal process as a daunting task that causes high levels of stress. Every single member of our team is determined to show you the difference we are able to make in your life. You are the one calling all the shots, as we can only assure you that this will be the right one.
Latest from blog
Which is the Best Moving Method for Your Case?

Are you planning your home relocation? Do you want to save money, time and stress? It is likely that you do, and here is an easy-to-follow guide, which will help you decide what are the moving methods best fitting your situation.

One of...
What client say's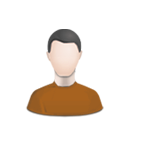 This domestic removals firm handled my requirements with professionalism. I found it easy, just a pleasure dealing with them during what was a mightily stressful time for me. They made the process that much easier to manage.
L. Sitwell
A very special thank you is due to the movers for their stupendous work today. Executing tasks and finishing in a single day seemed challenging yet these blokes made it seem like a breeze! Impeccably timed, well mannered plus plenty of...
Joe Gilbert
Student removals companies rarely actually offer rates that a student could afford in my opinion, but now that I've experienced the excellent service from Sheffield Movers I'll never need to worry about that again! The price, the service and the...
Becky Thornton
Sheffield Movers were amazing when I moved to my new house. I was really excited as it was brand new and a lot of my furniture was new too. The driver and loaders were competent and took great care of moving the tons of boxes and big appliances;...
Julie Henry
I moved last month with Sheffield Removals. I have moved before and do not know how I did not come across this company before or why I did not hire them before because they are excellent. Just the fact that they know what they are doing makes the...
Samantha Butcher
After the services that I had enjoyed in the past I just took it for granted that I would be delivered with the perfect removal service, but couldn't have banked upon what transpired. SheffieldRemovals and their team went above and beyond the...
Ben F.
I'm someone who is concerned with the size of my carbon footprint, so the last thing I want is to do is use a removal company that is bad for the environment. Before agreeing to work with SheffieldRemovals I asked them to talk to me about how they...
Wayne M.
All my family and I wanted for our moving day was for things to run effortlessly and easily. That is precisely what we got with SheffieldRemovals. Their house removals team were first-rate. They worked skilfully and supportively together and got...
Thomas H.
I work from home and while the movers from SheffieldRemovals were busy packing up the kitchen and living room and dismantling our beds, I can assure you that I wasn't disturbed. They worked quietly and efficiently and when they popped their heads...
Ian S.
I wanted a commercial van to collect some business stock so I hired SheffieldRemovals to sort it. The entire event went well, there were no problems I gave them the address and a date and the stock was picked up and delivered to my work premise on...
Shaun Bates