---
Let Sheffield Removals Help You Move Abroad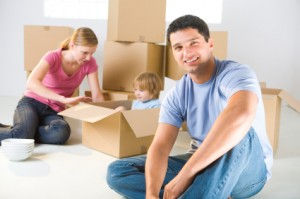 Moving internationally is certainly one of the most difficult undertakings. It doesn't matter whether you are moving to or from Sheffield, nor what the new destination for your home or business is. The fact is that you are going to leave the country and will need a trustworthy removal company that will be able to help you with transporting all your home possessions. Just the thought of traveling such a distance can leave you stressed out, not to mention the rest of the planning and scheduling you have to consider well ahead of time.
Why do you have to worry about all that if we at Sheffield Removals are here to help you with every single step of your relocation abroad?

We are well-known for our domestic and nationwide removals, as well as for the help we can provide you if you are moving abroad. And if you are still wondering what make an international move so much different than a domestic one and why not just any removal company can handle it, you should think of the many additional things that need to be considered. There are different customs regulations and routes, costs and language barriers. Therefore, you cannot afford to leave anything to chance and should be really careful with your choice of moving company.

Our International removals Sheffield department is the place to turn; we can offer you the professional assistance of experienced movers and packers. Not only for our domestic moves, but for every international relocation arranged by us, we will always make sure that your household items or office equipment are secure and safe. Efficient and reliable, door-to-door service is what we provide, regardless of your final destination.

Our Sheffield international removals firm can be your guide in moving abroad. From the moment you call us and receive your free quote, you will understand that you made the best choice. Our specialists will explain the entire moving process to you and will come up with a suitable solution for your individual case. Every aspect of your logistics will be talked through, so no extra charges or fees will appear later on your final bill. In short, professional help and advice along the way is something you will have guaranteed when choosing our removals Sheffield services.
Any international relocation requires packers trained according to the highest standards, so you can be sure that packing, as well as loading, will be done correctly. We are proud that some of the most experienced movers for relocation abroad are part of our team.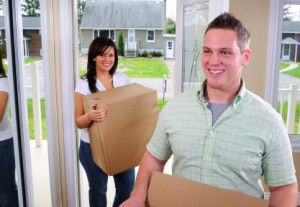 Our company deals with individual and family relocatiosa abroad all the time. Hence, we are perfectly aware what some of the mishaps can be and absolutely capable of preventing them. However, for the convenience of our customers, we offer comprehensive insurance alternatives, so they can be protected in any circumstances. Above all, we take seriousness any feedback received from our customers, as well as any failed claim. So you should not be concerned about settling your claims promptly, if all paperwork is correct.
Our Sheffield international movers will let you choose the transit option for how you would like your items to be transported, as well as provide you with the most competitive prices on the market. If you are not sure which of your household items you want to take with you or leave behind, the variety of storage options we offer can be of great use to you.
Our fantastic team has years of experience in international relocation, so you can be sure that by hiring us, there will not be an single aspect of your removal that we will not take care of to perfection. If you want to check the truth behind everything you've read here just call us on 020 8746 4372 and let our friendly consultants do the rest.